It's a man's world, and we're just living in it...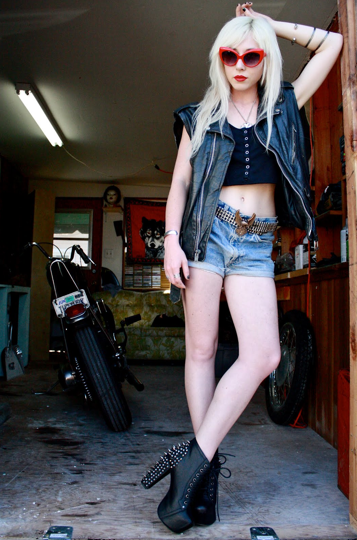 So, Solestruck sent me these crazyyyy Jeffrey Campbell spike Litas!! The best way to shoot them, and the only brilliant idea of styling them was with my darling boyfriend's '48 Harley pan-shovel.
The spikes on these things are insane, but I wouldn't want them any other way! They are sooo wicked. I can't wait to customize them with DIY chain harnesses and possibly sewing a patch onto them? hmm...
All these photo's were taken by the amazing Jessica Stopnik. She is a great friend of mine, as well as an amazing lifestyle photographer. visit her site here. A
lso, I wanna thank my boy for letting us use his garage. If your into bikes, visit his blog
here
.