Today: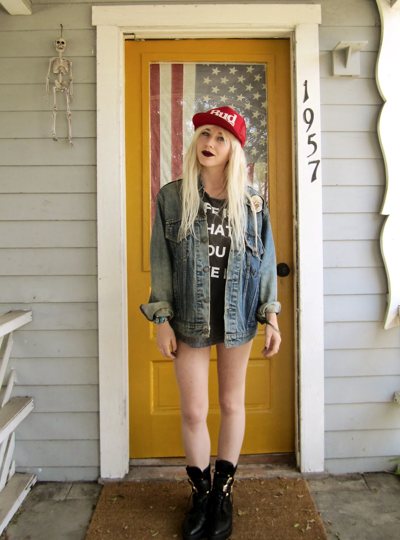 (I'm wearing- Hat from Captains Helm, boyfriend's denim jacket, "Life is what you make it" shirt from Japan, plaid boxer shorts from Urban Outfitters, Alexander Wang style boots)
Haha, this is thee epitome of the phrase "wear what you want, and screw the rest". Some may question my style, and some may just roll with it. I like to be full of surprises.
... You never know what to expect...
Location: my boyfriend's porch.